CBFI Acquired The Most Influential Brand Award from the 5th FISHEX GUANGZHOU
by:CBFI
519 browse
Time required for reading:60 s
China International (Guangzhou) Fishery & Seafood Expo 2019 has been successfully held at the China Import And Export Fair Complex Hall, with the theme of "Focus in Guangzhou and Business in the World", nearly 658 companies at home and abroad will bring relevant products and technologies to FISHEX GUANGZHOU 2019 to show the development of our country's fishery industry. Guangdong is a major aquatic goods production, consumption and trade province, according to Mr Gao Qingying, deputy director of the Agricultural and Rural Affairs Department of Guangdong Province, the total output value of the fishery economy in Guangdong was 340 billion yuan in 2018, the total output of aquatic products was 8.43 million tons, and the total import and export of aquatic products was 5.2 billion US dollars. The annual consumption of aquatic products in Guangdong exceeds 7 million tons, and the per capita consumption of aquatic products is the first in the country. Aquatic products have become an indispensable and important food for people in Guangdong.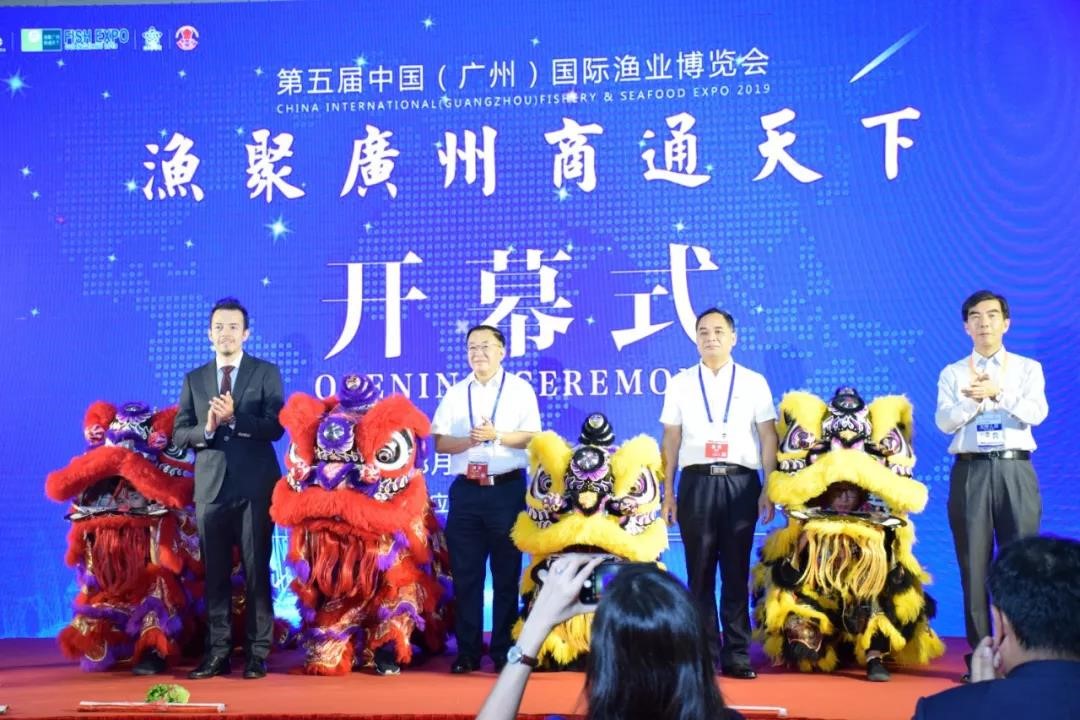 China International (Guangzhou) Fishery & Seafood Expo 2019 Opening Ceremony
Through the strict review by the experts of the FISHEX Committee, it is unanimously recognized that CBFI has great influence in the ice making equipment industry, with outstanding performance and good social response. Entitled CBFI the Most Influential Brand Award.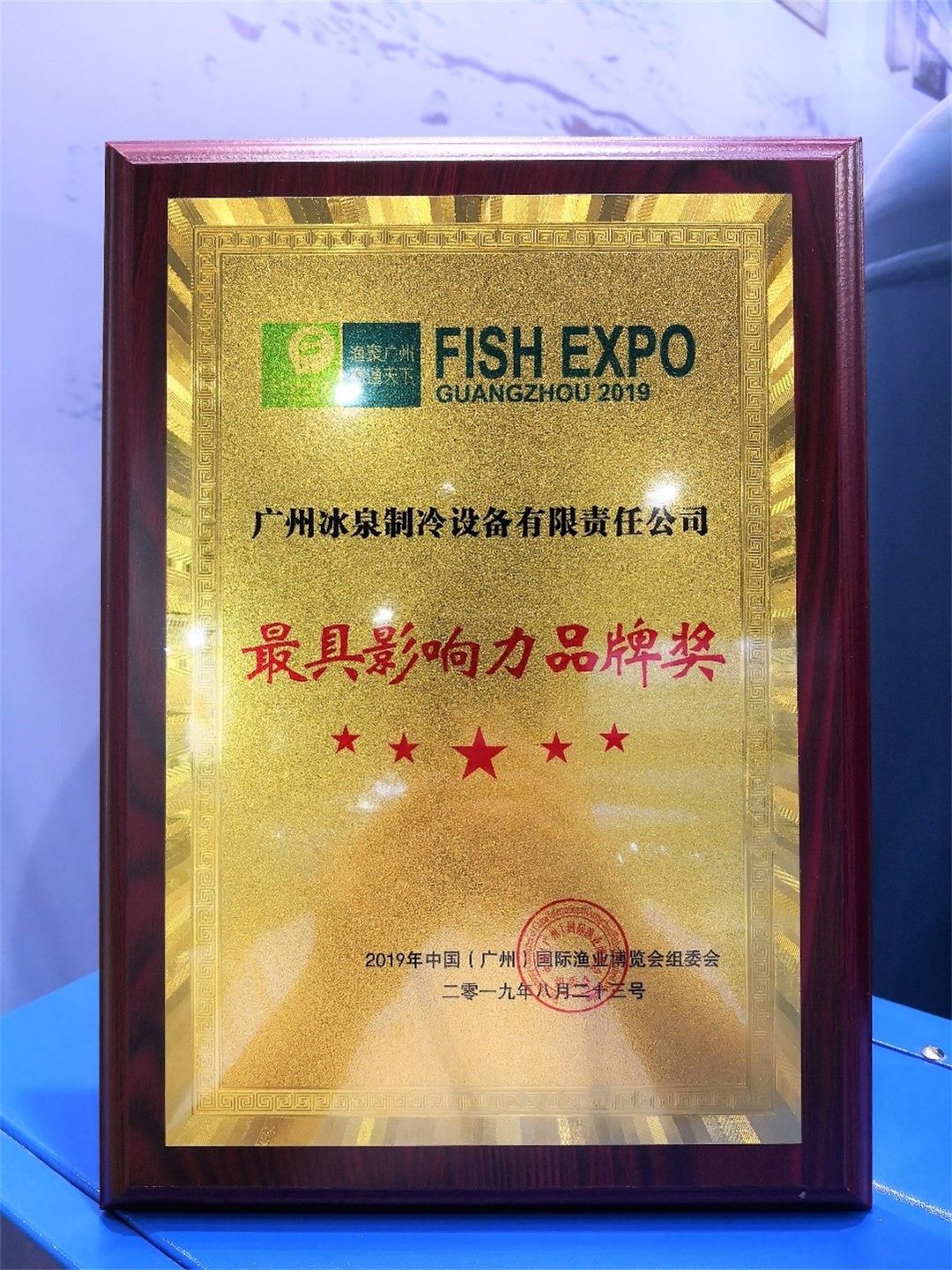 CBFI acquired the Most Influential Brand Award
As the designated supplier of ice at FISHEX, Guangzhou Icesource Co., Ltd., we presented advanced industrial ice making equipment, such as flake ice machine, tube ice machine, automatic block ice machine, and the Low-temperature Clean and Comfortable Food Processing "LCCP" Cold Storage which boosts the quality of food from the beginning of processing; and the intelligent cloud control quick-freezing unit used FRASCOLD screw compressor. The exhibiting equipment has been recognized by domestic and foreign customers and peers. Customers have expressed clear purchase requirements and visited our factory.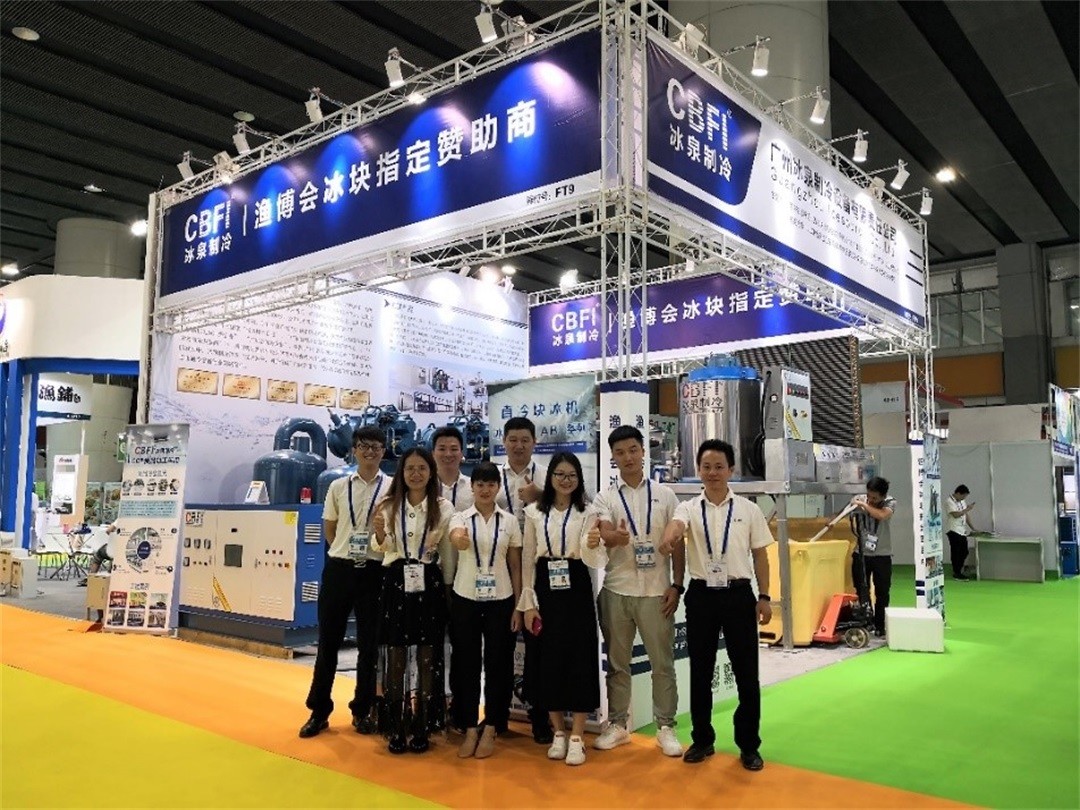 CBFI Team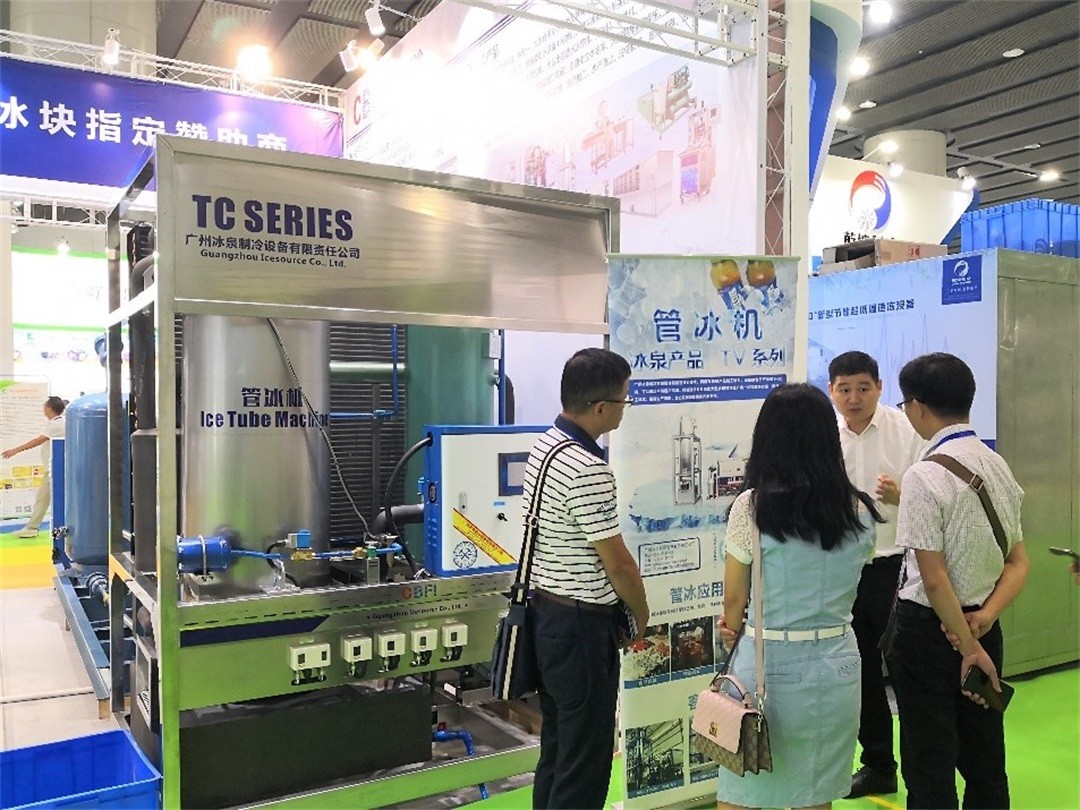 Introducing Advanced Industrial Tube Ice Machine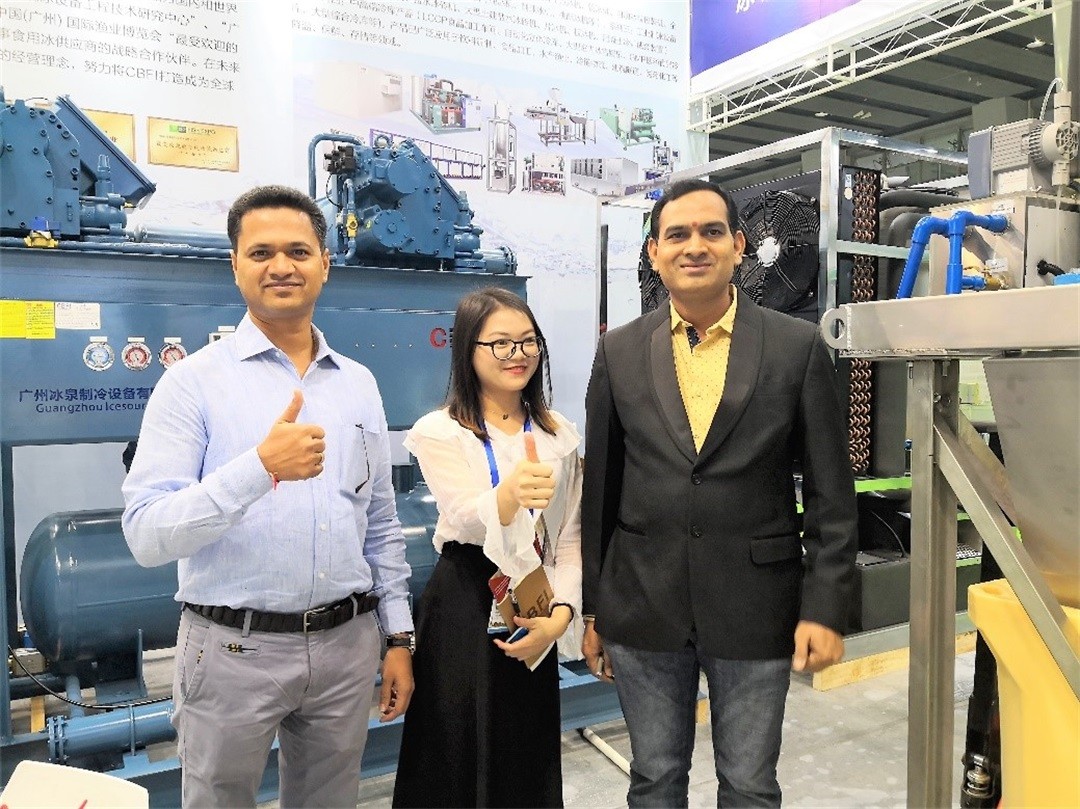 Customers recognized our products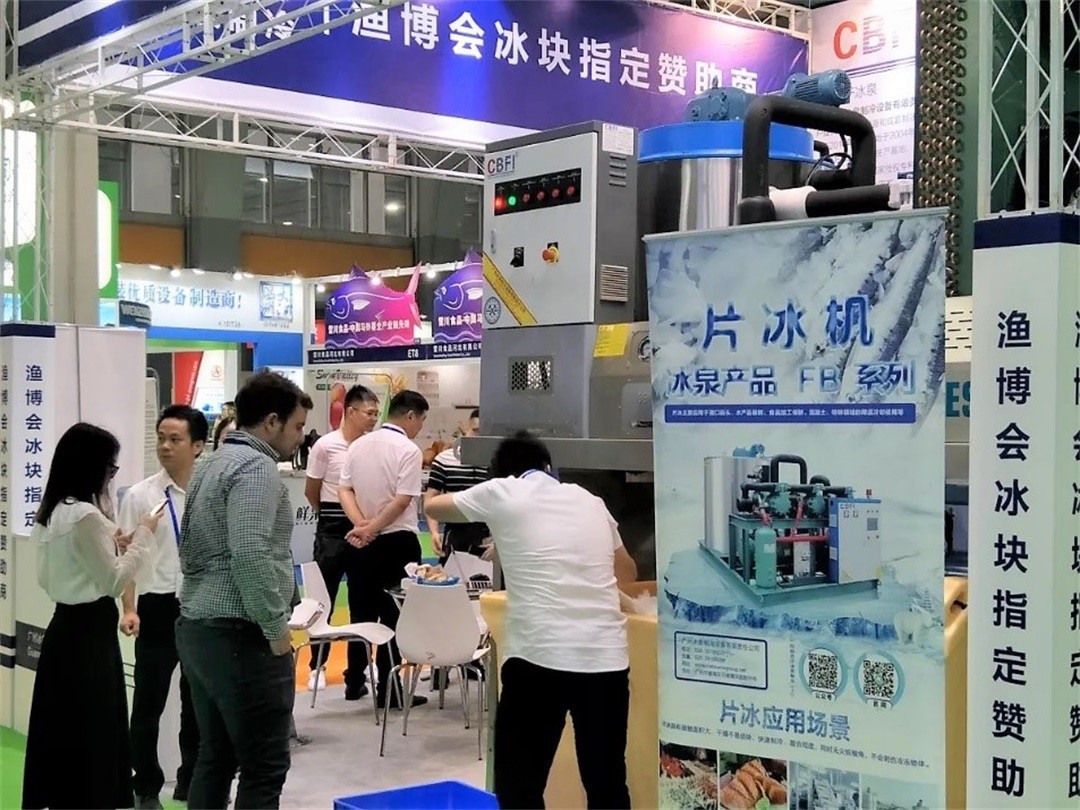 FISHEX exhibitors collect ice from our booth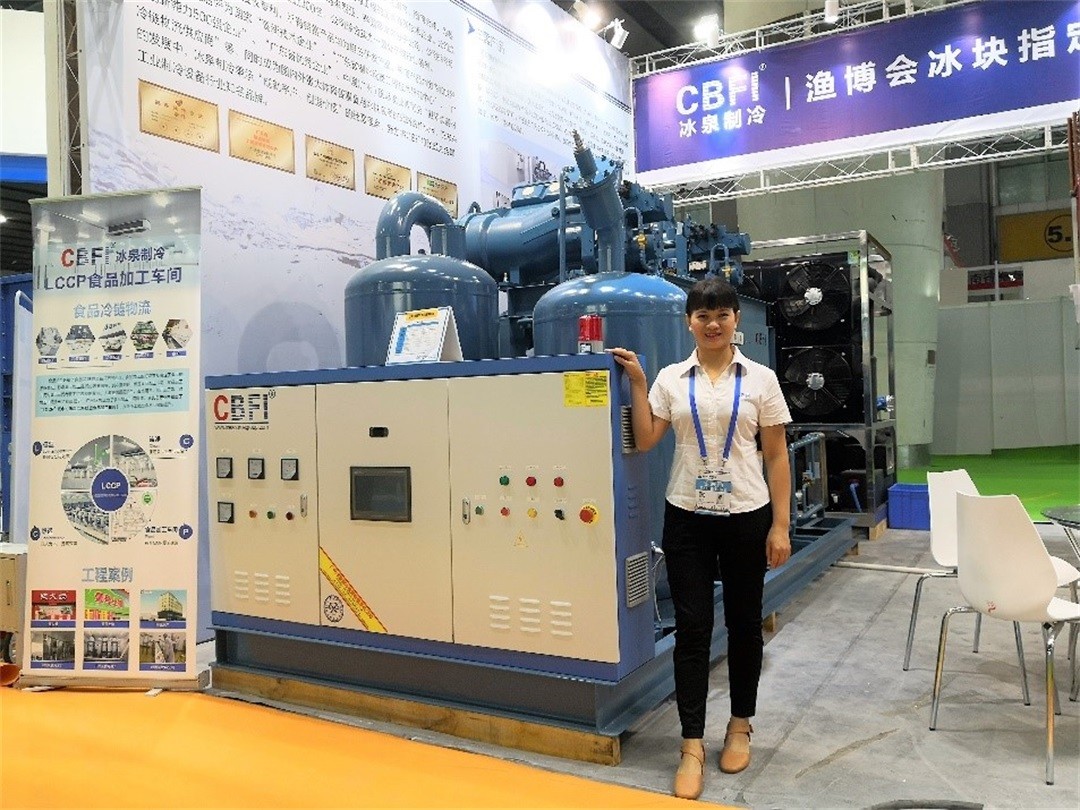 Intelligent Cloud Control Quick-freezing Unit
Guangzhou Icesource Co., Ltd. (trademark CBFI) is a National High-tech Enterprise that provides customers with advanced ice making equipment, complete ice making system, medium and high-end cold storage products and engineering based on domestic and global market. The company was founded in 2010, and its research and development began in 2004. It has molecular companies in the Philippines, Malaysia, Thailand, etc. CBFI has a modern production base of nearly 20,000 square meters and employs nearly 300 people. Our comprehensive strength has always been in the forefront of the industry.
Submit successfully
We will review as soon as possible